Windmill Wellness Ranch is proud to announce our performance across key success metrics surpasses the national average for addiction centers across the United States. Measured by Trac9 (an independent third-party analytics firm), Windmill Wellness Ranch performs better than the national average in the following metrics: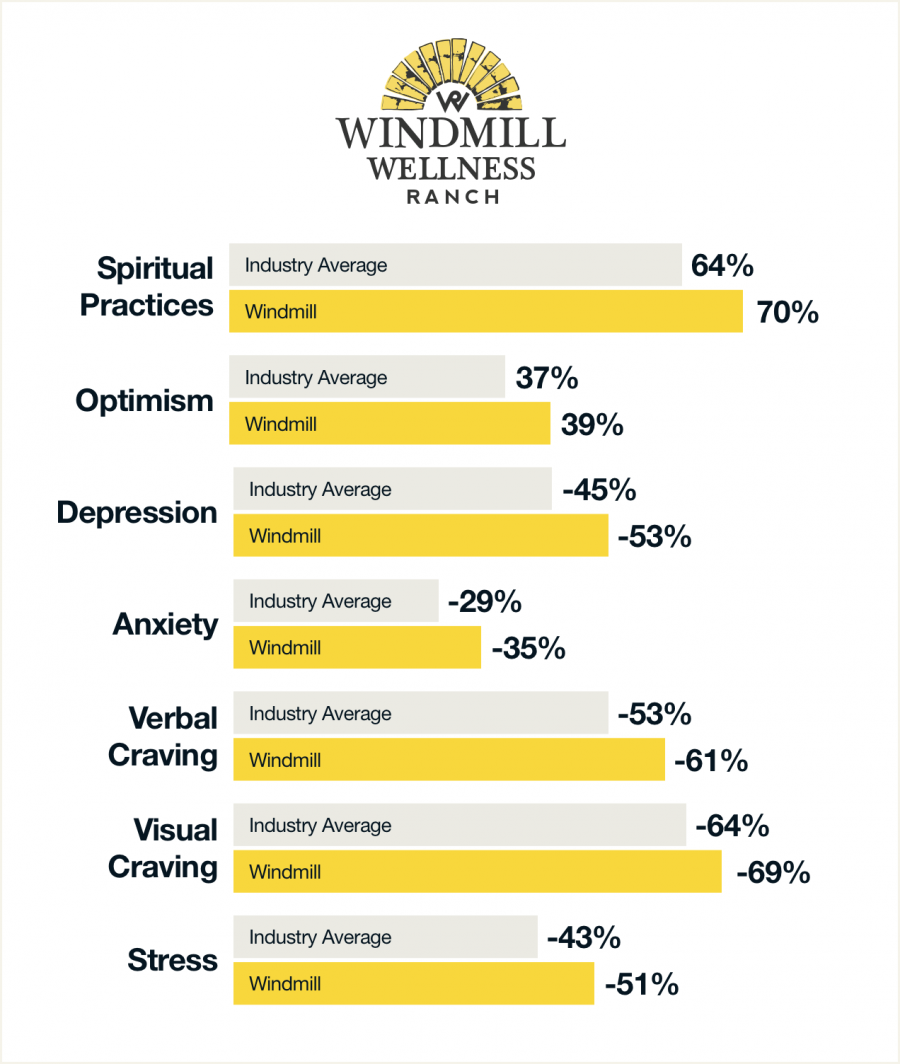 At Windmill, our number one priority is leaving our clients with the foundation and tools needed for long-lasting sobriety. These outstanding metrics prove that Windmill is a leading provider of addiction treatment, and is one of the best places for clients to seek enduring freedom from addiction.

Windmill's industry-leading approach to addiction treatment targets healing for both the brain and the mind. Established on a sprawling 75-acre estate with miles of walking trails and other outdoor activities, cutting-edge iTMS treatment protocols, and treatment plans customized to each individual, Windmill is equipped to help you or a loved one achieve healing and lasting sobriety.