Welcome to Windmill Wellness Ranch, a sanctuary of healing nestled in the heart of the beautiful Texas Hill Country. Our facility spans a historic 75-acre ranch dating back to 1840, situated on the tranquil north side of Canyon Lake. This location was deliberately chosen to provide our clients with a serene retreat away from the chaos and distractions of city life. The calming influence of nature surrounding our facility aids in fostering an environment conducive to recovery, tranquility, and wellness, creating a peaceful space where individuals can focus on their healing journey.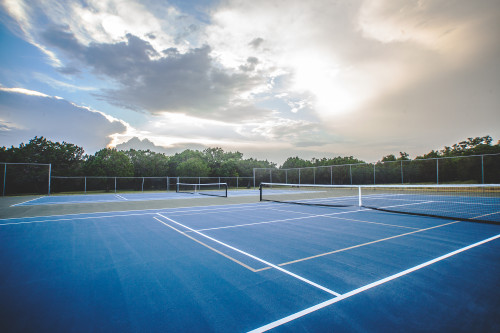 Recreational Amenities
The Windmill Wellness Ranch extends beyond a treatment center—it's a comprehensive wellness retreat with a number of facilities and activities specifically chosen to help you unplug and immerse yourself in a healing journey, surrounded by the peaceful tranquility of nature.
Our expansive property boasts a range of recreational facilities, including:
full basketball court
sand volleyball court
tennis courts
outdoor swimming pool
pool tables
ping pong tables
board games, yard games, living rooms with TVs

full gym (equipped with professional trainers)

Take a stroll or embark on a hiking adventure on our extensive nature trails, providing tranquil spaces for self-reflection and connection with nature. These green spaces, together with our other amenities, help promote a balanced approach to recovery, recognizing the importance of physical activity and outdoor interaction.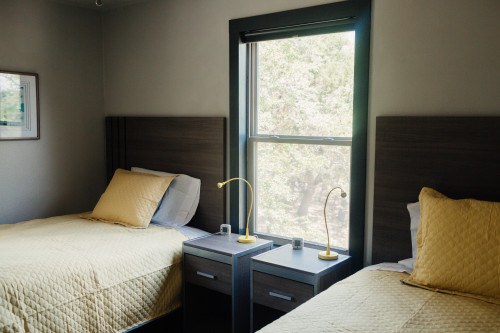 Accommodation
At Windmill Wellness Ranch, we recognize the importance of a comfortable, restful environment to support your recovery. Our accommodation is designed with this in mind. We maintain separate housing for men and women to ensure comfort and privacy. Our men's lodge can accommodate 36 individuals, while our newly built women's building houses 16 beds. Each lodge-style housing unit is equipped with double-sized beds, providing you with a restful place to recharge each night.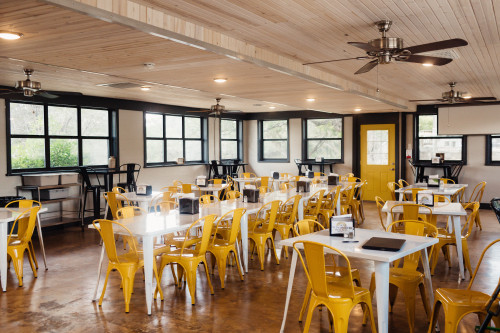 Dining and Convenience
Nutrition is a key component of recovery and wellness. Our dining hall is where our professional chefs prepare nutritious meals three times a day catering to your dietary needs. For added convenience, we also have an on-site general store where you can purchase snacks and other essentials.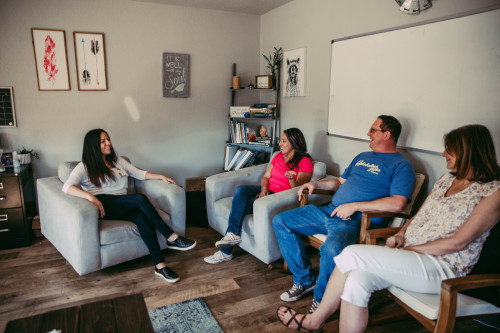 Learning and Counseling Spaces
Our facility houses various rooms designed for meetings, classes, and counseling sessions, ensuring that your therapeutic and educational needs are well catered to. You can engage in personal development activities, group therapy, and educational sessions in these dedicated spaces. Our staff's commitment to your wellbeing is echoed in these environments, designed to foster growth, learning, and healing.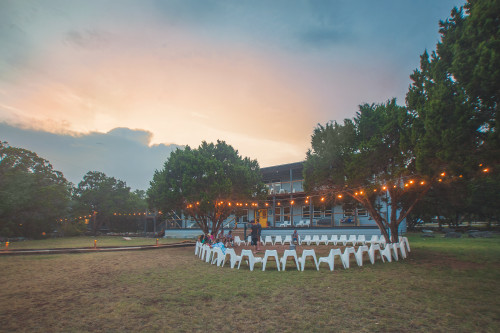 Accessibility
We are conveniently located within a short distance of several Texas cities, including San Antonio, Austin, San Marcos, New Braunfels, Boerne, and Fredericksburg. This makes Windmill Wellness Ranch an accessible location for individuals and their families from various parts of the state.
Experience the Windmill Wellness Ranch—where nature meets nurture, and recovery finds a home.
See More Facility Photos