Intensive Outpatient Program now offered in person or virtually
Windmill Wellness Ranch is now offering convenient and effective online treatment for substance addiction and co-occurring mental health disorders. Same quality, same value, more convenience.

Access your treatment program from your computer, phone, or tablet.
Gain valuable tools and skills that will help you stay sober.
Establish a sober support system through regular interaction with treatment professionals and other sober people.
Avoid face-to-face encounters during the worldwide coronavirus pandemic or attend in person depending on your own comfort level.

Get the same great services as our on-location program:

Individualized treatment plans and tailored services
3 or 5 days of IOP services (Monday- Friday 09:00am-12:00pm)
Dual diagnosis treatment to address co-occurring mental health conditions
Master's level clinicians for groups and individual sessions
Modalities of therapy include CBT, DBT, REBT, Relapse prevention, and more
Complex trauma and EMDR offered on individual bases
Family counseling - Individual sessions and monthly Family programming / group sessions
Community networking and resources provided to tailored needs for discharge planning and aftercare

SMART Recovery and AA meetings included
Highlights of the program: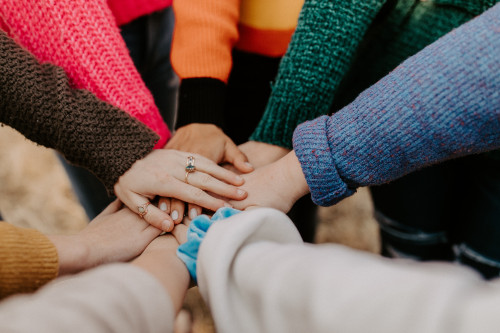 Small Groups

We believe that by offering small groups, we can better help our clients through a deeper recovery journey and promote a higher chance of a successful recovery.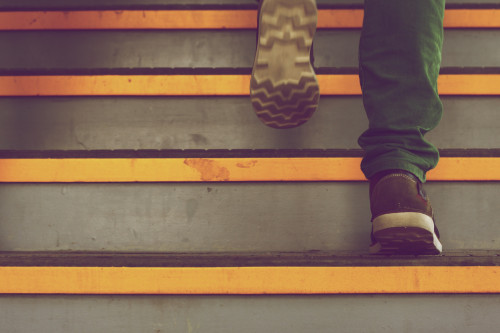 12 Step Immersion

Clients are supported to continue their journey to spiritual growth and recovery through the daily practice of the 12 step programs during their time in our program.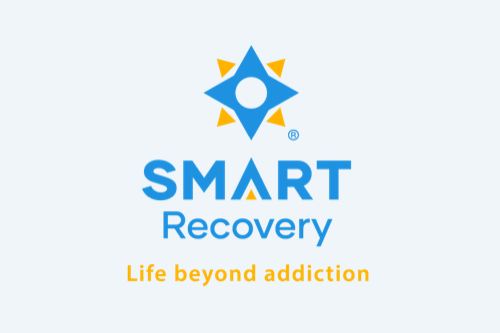 SMART Recovery

Clients will learn SMART recovery concepts through CBT skills and learning to challenging irrational thinking patterns.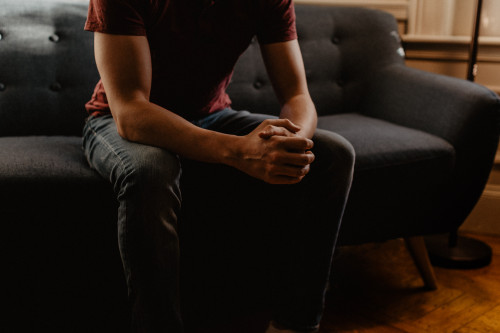 Therapeutic Services

Clients receive a minimum of 10 hours weekly of treatment to include 3- 3-hour groups and 1 hour of individual counseling.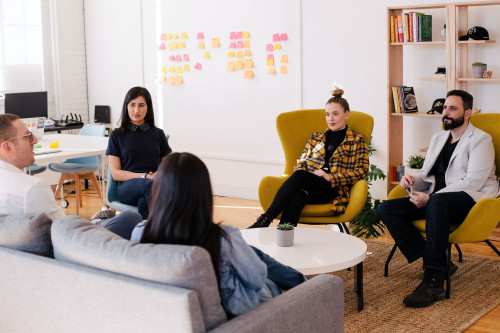 Family Sessions & Services
Windmill believes that it is important for the family to heal as a unit. Clients and family members are encouraged to attend monthly family programming. WWR also offers individual family sessions with counselor as needed.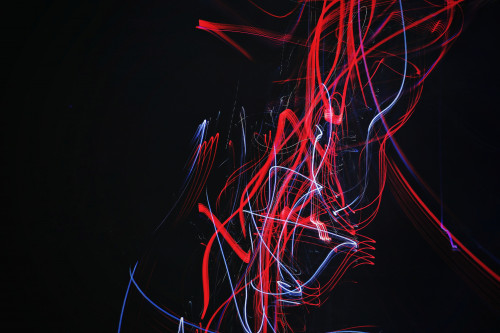 EDMR & Trauma Counseling

Eye Movement Desensitization and Reprocessing (EMDR) therapy is an extensively researched, effective psychotherapy method proven to help people recover from trauma and other distressing life experiences, including PTSD, anxiety, depression, and panic disorders.

Admissions

Admission to any of our programs at Windmill Wellness Ranch may be made by professionals, family members, or self-referring patients.
If you or someone you know is struggling with addiction, give us a call at (830) 935 - 2800.
Our addictions professionals are ready to help you with:

An assessment to address treatment needs
Determination of an appropriate level of care
and Advice on eligibility for insurance.

Services at Windmill Wellness Ranch are covered by private insurance, self-pay, Medicaid, or other sources.

Our Staff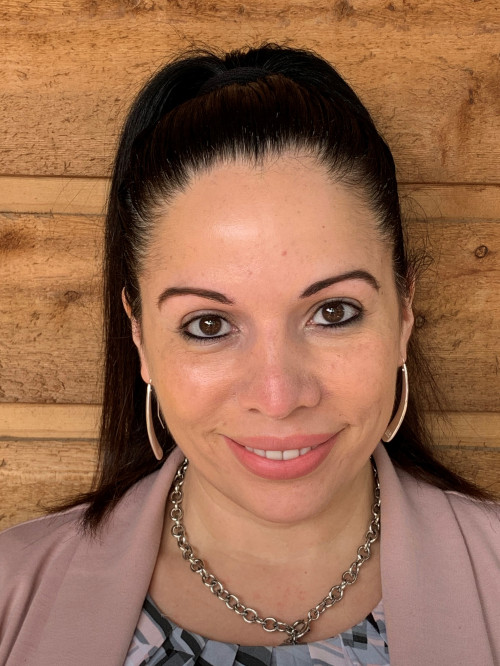 Johanna Sikaffy, LPC

IOP Manager

Johanna is a licensed professional counselor and a national certified counselor who received her BA in psychology from St Peter's College and her MA in counseling from NJCU in New Jersey. She worked at a Partial Hospital Program in New Jersey for dual diagnosed adults since 2004 and has been at WWR since January 2021. She is fluent in Spanish. She has personal experience with mental health and substance abuse. She was born and raised in New York and relocated to Texas upon her husband's retirement from the Air Force and police department. As a military wife of a retired combat veteran and a police officer, Johanna has the knowledge and experience with trials and tribulations of coping with daily struggles. She believes that with therapy and the right wellness tools, an individual will be able to lead a full and productive life. Her passion is to assist individuals learn how to make healthy decisions about themselves, relationships and their futures.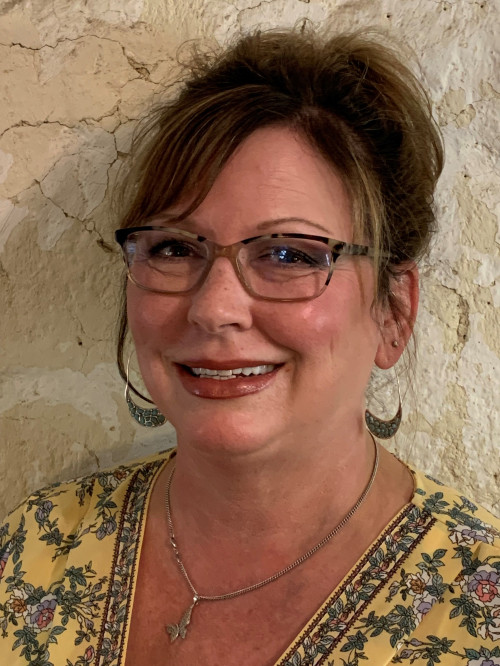 Sheli Schmidt, LMSW

Sheli grew up in West Texas and moved to the Hill Country in 2018. She graduated from West Texas A&M University with a Bachelor of Science in Interdisciplinary Studies and went on to become a Teacher. After experiencing several losses in her family and through her own personal recovery journey, she began to realize her true calling was to continue to help others in the way of Counseling.
Sheli graduated from the University of Texas at Arlington with her Masters in Social Work with a concentration of Mental Health and Addiction. Sheli believes in a holistic approach to treatment that includes treating the mind, body and spirit. Her passion is helping those who suffer from trauma, grief, mental health and substance use disorders.

Client Testimonials
"Windmill's IOP program was a vital part of my recovery. It provided me with continued support, resources, and counseling while navigating day to day life. Leaving rehab is hard but seeing Loni or Shan on IOP everyday made it a hell of a lot easier". - Abby L.
"I am a proud alumnus of Windmill Wellness Center. I was asked to give a couple of sentences on my VIOP experience. I am having a tough time talking about VIOP because the entire experience that led up to VIOP was just so important also. Having been given the opportunity to go through the entire program I was suggested that I continue my transition out of the center and that I may choose to go to the VIOP program. The time that I spent in VIOP, combined with the work that was done previously I believe has led to the success of my continued sobriety. I cannot say clearly enough that the time, attention, follow up, and care that was shown after I left the facility was as great as when I was physically at the facility. I was able to carry my worries and concerns that I had about transitioning back home. I landed in a safe spot with people that I had come to know, love, and respect. It seems weird to say but Windmill had become the anchor of my life and transitioning home felt as though it would be extremely difficult. Using VIOP I was able to get back into my new daily life feeling safe and comfortable. I was able to anchor my boat back to my New Life. I write this on the day of anniversary of my tenth month of continuous sobriety. I still carry and practice all the lessons that I learned. I am not sure what had the greatest impact on my sobriety because they all work together in harmony." - Nick V.