Please join us weekly for our Guardians Anonymous Meeting every Wednesday at 6:30pm:
Meeting ID: 311 653 2702
Passcode: PFg40p
Hosted by Tony Leal

The Guardian Initiative was formed to help former and current first responders, corrections officers, active and veteran military members who struggle with addiction and/or mental health problems. The program was created and is facilitated by a former police officer, the spouse of a former police officer, and former military members.


We are deeply aware of the need in our first responder community. As the wife of a police officer and military veteran, the founder and CEO of Windmill Wellness Ranch, Shannon Malish knows how important trauma resolution is for all of our first responders and military. Windmill Wellness Ranch specializes in treating first responders, our nation's veterans, and their spouses and children. Windmill Wellness Ranch is here to treat you and your family.
Job related stressors create unique obstacles that scar the mind, body, and spirit. First responders and military members are at an increased risk for trauma exposure and are more prone to developing addiction, PTSD, and other mental health diagnosis. Without assistance, professional and personal chaos often takes place. Learning how to cope with trauma can help you overcome these symptoms and greatly improve the quality of your mental, physical, and spiritual life.
Often, mental and emotional crisis have a significant impact on our loved ones. Our therapists are trained to understand the different dynamics of living with first responders and military members. We understand that being a loved one connected to these populations comes with unique challenges, from the need to understand how these career paths affect our loved ones that include the accommodation of a less than ordinary work schedule, the need for perfection, and the placement of mission first and self, last. EMDR, otherwise known as Eye Movement Desensitization Reprocessing, and Brain FrequencyTM, a non-invasive, low amplitude treatment that applies magnetic energy to the affected areas of the brain through Neuromodulation to balance the areas that are not functioning at their full potential. This treatment is used for depression, anxiety, ADHD, and more, with an 85% efficacy rate reduction in symptomology.
Courses Include: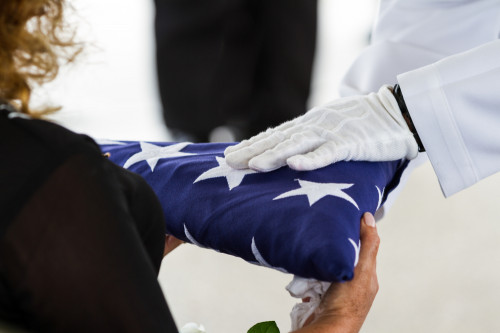 Trauma, Grief, and Moral Injury
Moral injury is a new term associated with the internal suffering that results from doing something against your moral code in the service of your community or country. In traumatic or unusually stressful circumstances during their duties, people may engage in, are unable to prevent, or witness events that contradict deeply held moral beliefs and expectations. This creates wounds to the conscience that often take a toll on one's sense of self, views of the world, and spiritual and/or religious beliefs. This curriculum, guided by a master's level therapist who had boots on the ground, focuses on healing the mind, body, and spirit from trauma, the coinciding causes and conditions, moral injury, grief, and loss through education and the provision of a safe and therapeutic environment for veterans and first responders to share and process their experiences with one another.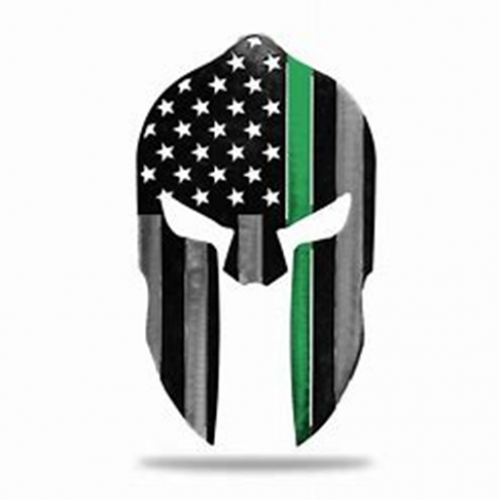 Guardian Process Group

The Guardian Process Group, only veterans and first responders and provides a safe, empathetic, therapeutic environment for clients to discuss, process, and receive positive support, feedback, and understanding from their peers.
Self-Image and Identity Loss

This curriculum, taught by a veteran first responder, is designed to identify, challenge, and replace negative core beliefs with those that are more accurate about oneself and the world, and is critical to mental health and addiction recovery. Clients are taught how to practice self-compassion, empathy, and forgiveness, learn to rebuild their lives through the development of new workplace, social, and family-role identities, develop peer relationships and fellowship, learn how to live a life of meaning and beauty, and will learn how and receive assistance to develop a relapse-prevention plan that supports long-term recovery.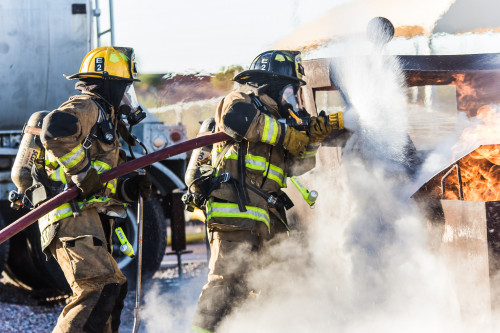 Trauma and PTSD

This curriculum, taught by a veteran first responder, focuses on learning about trauma, PTSD, and their effects on the mind and body. Clients are taught the meaning of trauma, the diagnostic criteria for and about the development of PTSD and other trauma-related mental health disorders, trauma's impact on the family, the connection between trauma and addiction, and the use of meditation and sound healing to heal the mind and body from trauma's aftermath. Clients will learn how to use a 12-step program to recover from trauma and learn how to embrace 12-step programming from a guardian's perspective in keeping with the culture and worldviews often associated with veterans and first responders. Sound healing is a unique therapy in which relaxing sounds and physical experiences can significantly decrease anxiety associated with traumatic memories and the impact of past trauma's effects on baseline anxiety levels in the present. Sound healing assists the brain to process and store these memories in a healthy and productive manner.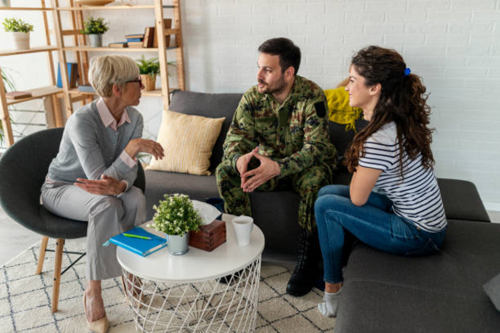 Family Group
Attend our weekly family programming (both on-site and virtually) offered at WWR currently or, coming soon, military/ first responder family sessions.
Testimonials

"I am a former Army Olympic 2nd place champion (WCAP)/ I am also a former El Paso, Tx Police Officer. Currently, I work for Union Pacific Railroad. I developed my alcohol substance abuse problem during the military. Only to escalate when I became a cop. Only to escalate again when I became a railroader. However, it wasn't until the railroad "forced" me to go to WWR. I yelled, cussed, fighting every step of the way. But when I went, it was the absolutely the best decision I didn't make. I met some of the greatest people God created. Not only, did they help me with my problems, they helped me find myself again. I highly, highly recommend this beautiful ranch if you need help. Please don't be stubborn. Welcome it with an open mind. They will help as long as you seek it. God bless, and best of your future to you. Thank you."
- Gabriel Z.

"I am an Army combat veteran that did two tours in Iraq as a scout. I have been suffering from PTSD and alcoholism since 2009. Since I have been at Windmill Wellness Ranch, I have learned to love myself again. I no longer dwell on the past and worry about the future. I have done EMDR, ITMS, sound healing, CBT, AA, and SMART Recovery here and I have learned and healed so much. I have been able to work through my Iraq trauma and I know that I deserve to live a better life and recover. Being here at Windmill Wellness Ranch has changed my life and I recommend it to anyone in need."
- Chad E.

"I am a Marine Wounded Warrior with 4 combat tours to Afghanistan and an amputated right leg. I suffer from PTSD, TBI, and everything that comes with it including alcoholic. I've been to treatments coast to coast, and nothing worked. I started letting go and accepting the fact that I would be that way until my dying day. I was in a very bad spot. I heard about Windmill, and I was against it. I knew nothing worked so why try? I was nearly on my death bed and finally gave in and it was the best decision I ever made. It's not like any other treatment I've been to. You have so much love and support in every direction you may go. The combination of all the incredible things they put together and the Brain FrequencyTM treatment truly saved my life. They did everything they could to make me feel as comfortable as possible. After 7 long hard days of withdrawals I finally started the program. Still, I was a bit hesitant but the way they ran things was like no treatment I've ever been to. They have a pool with a volleyball net, and it gave me an idea. I was a swimmer and water polo player and I thought maybe I can swim. They didn't hesitate. During my time in the pool, they would take down the net and let me do my thing. I realized they're willing to do whatever it takes to help our recovery. Then came trust. I don't trust anyone especially at treatment centers, but I actually trusted the staff and immediately they turned to family. I felt myself grow more and more every day and as I started learning the program on a higher level, I was able to give back and help others too. They have everything anyone can possibly need. I owe Windmill my life and every time I see that someone is hurting, I always bring up Windmill. Most people know I've tried everything, so they come to me and ask what helped or how I did it. The answer is Windmill and all the big hearts of the staff. I couldn't be more thankful that I decided to go on that dark and painful day because if I hadn't, I wouldn't be here today. Love you all and thank you with all my heart for everything!"
- Ryan G

Resources:
Podcast - I Need Blue
S2 E9 Erika - Law Enforcement Veteran, Former Addict, Recovery, and Shannon With Windmill Wellness Ranch