We've created our unique approach to therapy around one goal: Helping our clients achieve better lives of lasting sobriety (and we have some of the top addiction therapists in the nation).

To that end, we employ meticulous independent third party tracking of our success metrics with Trac9, and have consistently found the Windmill Wellness approach surpasses those of other treatment centers.
14% higher sobriety rate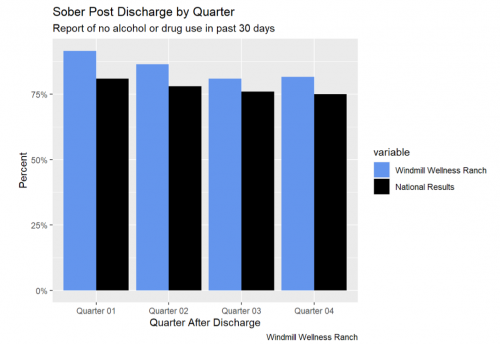 Our clients report a 14% higher sobriety rate post treatment than the national average for addiction treatment centers.

50% Lower Post-Treatment Alcohol Consumption Rate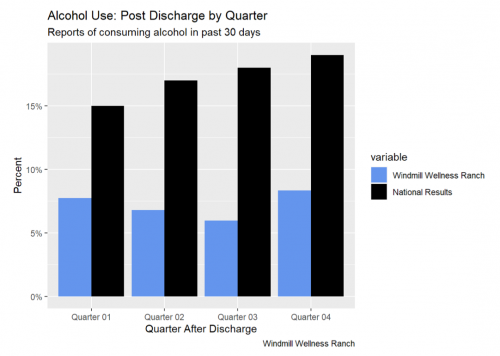 Based on Trac9's 2019-2021 results, only 8% of Windmill Wellness Ranch's clients reported consuming alcohol in the past 30 days. Compare that to the 19% average alcohol consumption rate nationally.
More Windmill Clients Report Having Better Lives Post-Treatment Than National Average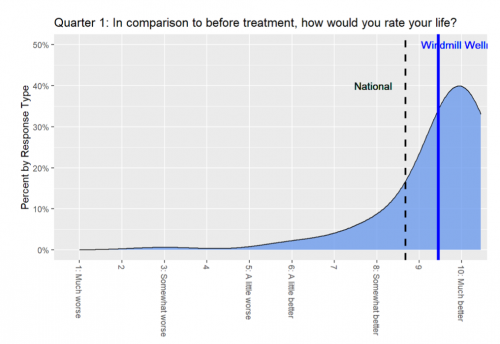 Our clients report higher life satisfaction scores when asked "Looking back on your life during active addiction, would you say that overall, your life now has gotten a little better, much better, a little worse, much worse?" via Trac9.
Windmill Clients Report Being More Satisfied With Their Lives Post-Treatment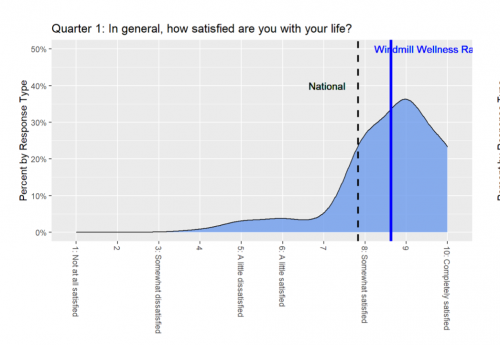 Our clients report being more satisfied with their lives, after having completed our treatment protocol than the national average for those completing treatment.