The opioid crisis in the United States continues to make headlines, even as lawmakers and physicians take steps to curb the over prescription and abuse of the drugs. According to the CDC, more than 630,000 people died from a drug overdose between 1999 and 2016, with approximately 66% of the overdose deaths in 2016 involving an opioid – a rate 5 times higher than in 1999.
Even as our nation strives to find a remedy to this crisis, researchers and doctors are realizing that there is another class of drugs that is being dangerously overprescribed and causing overdoses: benzodiazepines. This class of drug, which treats anxiety and insomnia and includes Xanax, Ativan, and Klonopin, has been prescribed at an increasing rate over the past 15 years. "Between 1996 and 2013, the number of adults who filled a benzodiazepine prescription increased by 67%, from 8.1 million to 12.5 million," the NIH reports.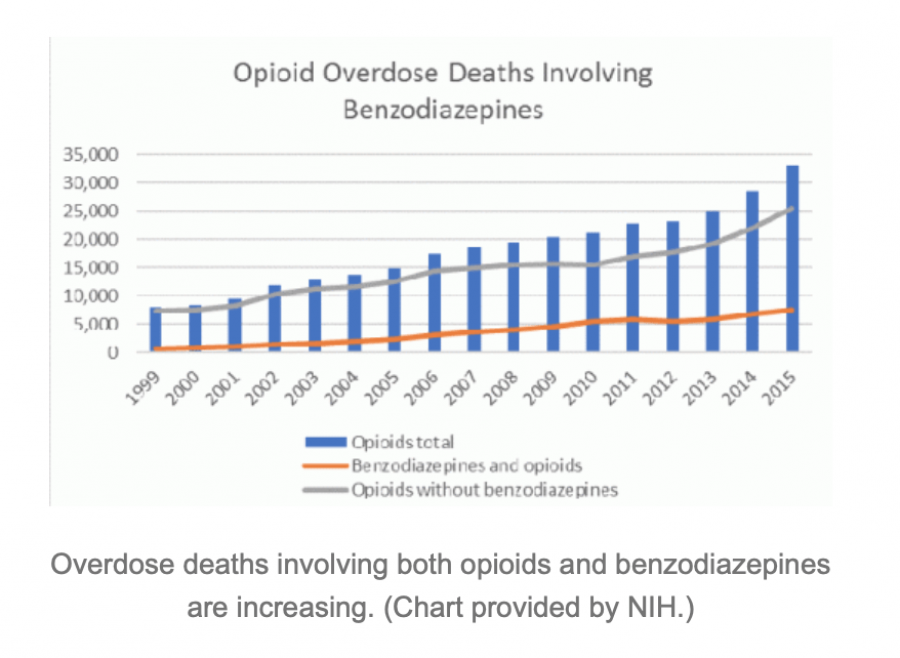 "Doctors have long warned about the potential addictive properties of 'benzos' — but an explosion of benzodiazepine prescriptions in the middle of an opioid crisis is particularly concerning," according to a recent article by Aubrey Whelan for the Philadephia Inquirer. The reason? Opioids and benzodiazepines become even deadlier when taken together.
More than 30% of opioid overdoses involve benzodiazepines, according to the NIH National Institute on Drug Abuse, which makes the current trend of concurrent prescriptions even more alarming.
The Journal of the American Medical Association cites research showing that study participants who were prescribed opioids and benzodiazepines at the same time were 500% more likely to overdose in the first three months of taking the drugs than if they had been taking opioids alone. And the British Medical Journal published a study that found that the number of participants who were prescribed opioids and benzodiazepines concurrently increased by 80% between 2001 and 2013.
Since pain, anxiety, and insomnia often go hand in hand, it may seem like an impossible choice: you don't want to suffer, but you also don't want to take a dangerous combination of medications. There is another option.
Alpha-Stim® is a fast, safe, effective, and non-drug treatment for anxiety, insomnia, depression, and pain. It is an FDA cleared, handheld medical device that can be used on its own or safely in conjunction with medication or other treatment methods.
With Alpha-Stim, relief is long lasting and often immediate. And results are cumulative – unlike with medications, you will not need to increase your dosage over time. There is no risk of addiction, lasting side effects, or withdrawal.
Alpha-Stim is backed by decades of independent research, proving that 9 out of 10 patients experience clinically significant relief. Not only does Alpha-Stim work better than medications – it costs less, too!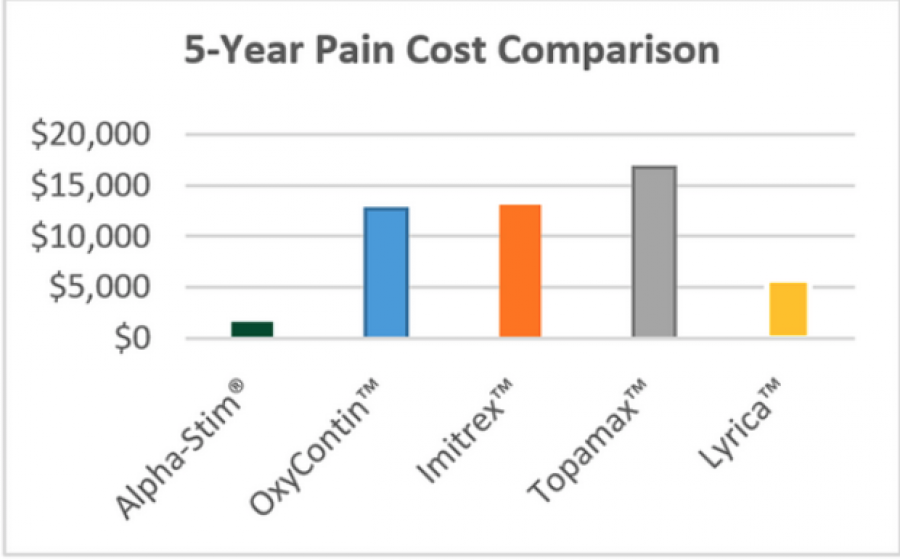 With Alpha-Stim, you don't have to choose between treating your pain or maintaining your mental health. You can do it all, and you can do it safely.
About Alpha-Stim
Alpha-Stim is an FDA cleared, handheld medical device that is proven to treat anxiety, insomnia, depression, and pain. Cranial electrotherapy stimulation (CES) is delivered through a patented waveform through two earclip electrodes to treat anxiety, insomnia, and depression. Microcurrent electrical therapy (MET) delivers pain relief directly to the source of discomfort via two handheld Smart Probes.
The effectiveness of Alpha-Stim is backed by over 100 independent clinical research studies. Nine out of 10 users experience clinically significant relief. Since Alpha-Stim is not a drug, there is no risk of addiction or lasting side effects. It also works better and costs less than medication.
At Windmill Wellness Ranch, our patients have access to the latest in addiction treatment technology, including Alpha Stim. Call our admissions team today to get started on your path to recovery.
*This blog originally appeared on www.alpha-stim.com